Scottish Government release their Cyber Resilience Public Sector Action Plan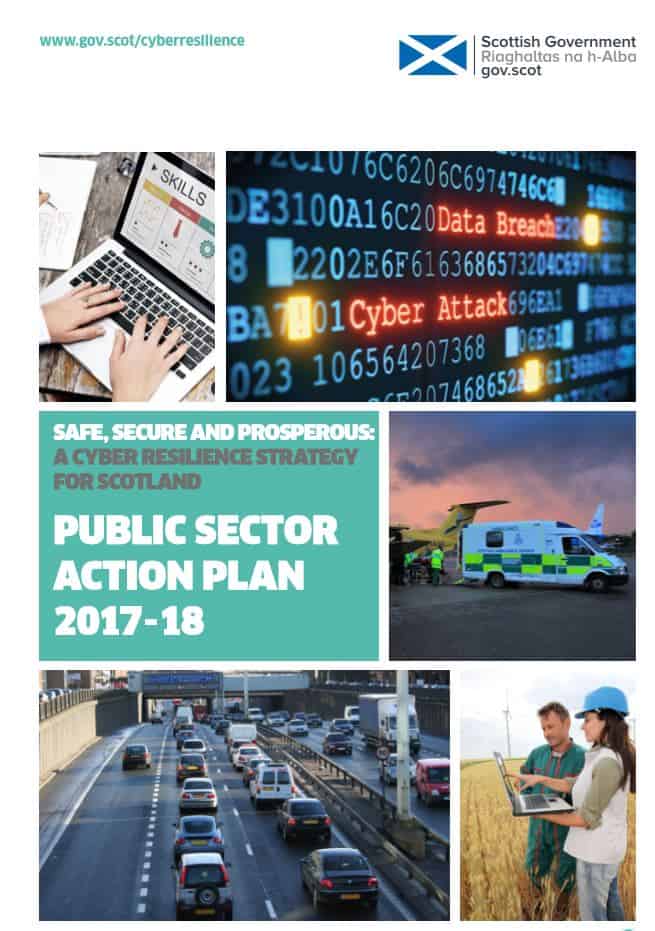 Cyber Essentials has been made a big part of the Scottish Governments Cyber Resilience Plan that was released in November.
It states that as the Cyber Essentials Scheme is a set of basic technical controls, they expects that the majority of Scottish public bodies will already adhere to these requirements – indeed, many will have more advanced standards of cyber security in place, and may already benefit from independent assurance or certification to this effect.
It has asked all public bodies to be Cyber Essentials Pre-assessed be the end of March 2018 and to achieve either Cyber Essentials or Cyber Essentials Plus certification by end October 2018.
The Government says by the public sector adopting an approach to gain independent assurance around these critical controls, it would help raise awareness of their importance and promote uptake amongst suppliers.
The report also states the Scottish Government will develop a proportionate, risk-based policy in respect of supply chain cyber security, which should then be applied by public bodies in all relevant procurement processes.
For a copy of the report please visit http://www.gov.scot/Publications/2017/11/6231
You can find out more about Cyber Essentials Here.
[ssba-buttons]