Today is the start of info security Denmark.
As we said last week Cary Hendricks from ID Cyber Solutions is there as a guest speaker.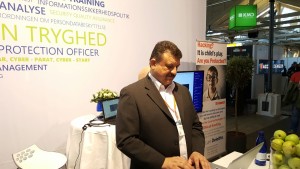 Cary will be kept busy representing ID Cyber and Digicure Deloitte, Cary Hendricks will be presenting several workshops called "4 Hacks in 10 minutes" over the duration of the conference.
He will be showing how quick some hacks can be preformed using free tools available on the internet. These tools can be used by people with limited technical knowledge. These hacks highlights the dangers organisations face from simple but yet very effective attacks where there is virtually no defense for in standard security practices.
Denmark's national broadcaster (TV2) have also asked to record Carys session and interview Cary for there broadcast.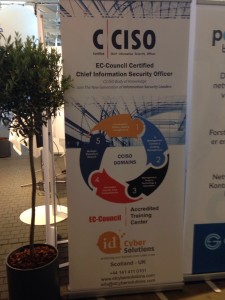 Info Security, Europa's most popular IT Security event, will be held for the first time in Denmark on the 3rd and 4th of May 2016
There will be 75 exhibitors, 14 keynote speakers and 67 professional presentations from Danish and international experts.  They will showcasing the latest security technologies and business implications.
If you are at the conference you can find Cary on stand 802 along side Deloitte.
Infosecurity is held at Øksnehallen / DGI-byen Halmtorvet 11, 1700 Copenhagen V.
For more information please visit www.dgi-byen.dk/oeksnehallen/